Dermabrasion facials in Los Angeles
Your skin's journey begins at Touch of Faith Aesthetics in Los Angeles. Are you constantly trying different ways to fix your problematic skin without seeing any results? Learn what is best for your skin both topically and internally.
Real change in the health of your skin is an inevitable result of proper and consistent home care combined with regular customized professional treatments that can only be delivered by Touch of Faith Aesthetics. Our corrective skincare specialist will start your treatment with a deep pore cleanse, followed by a professional exfoliation, lip and eye treatment, and extractions.
You will receive specialty nutritive treatments designed specifically for your individual skin's needs. When your first treatment is finished, you will see and feel the beginning of your skin's new journey toward health.
You will receive the education you need along with written instructions on how to implement your at home skincare regimen. All of this will help you become an active participant in your skin's health transformation.
We understand that everyone and their skin is different, which is why our facials at Touch of Faith Aesthetics are completely unique every time. Everyone has different skin needs that are constantly changing and must be addressed accordingly.
All treatments at Touch of Faith Aesthetics are customized to fit exactly what you need at the time of your treatment.
---
Sapphire 3® VibraDermabrasion
The Sapphire 3® VibraDermabrasion with LED Light therapy is our most intensive treatment. This cutting edge technology offers skin resurfacing with a sapphire encrusted tip to lighten scarring, hyperpigmentation, fine lines, and wrinkles. The resurfacing is followed up by red monochromatic light to stimulate collagen and lighten brown while the Blue LED brings oxygen to your skin cells and kills acne causing bacteria. This is also available as a body treatment.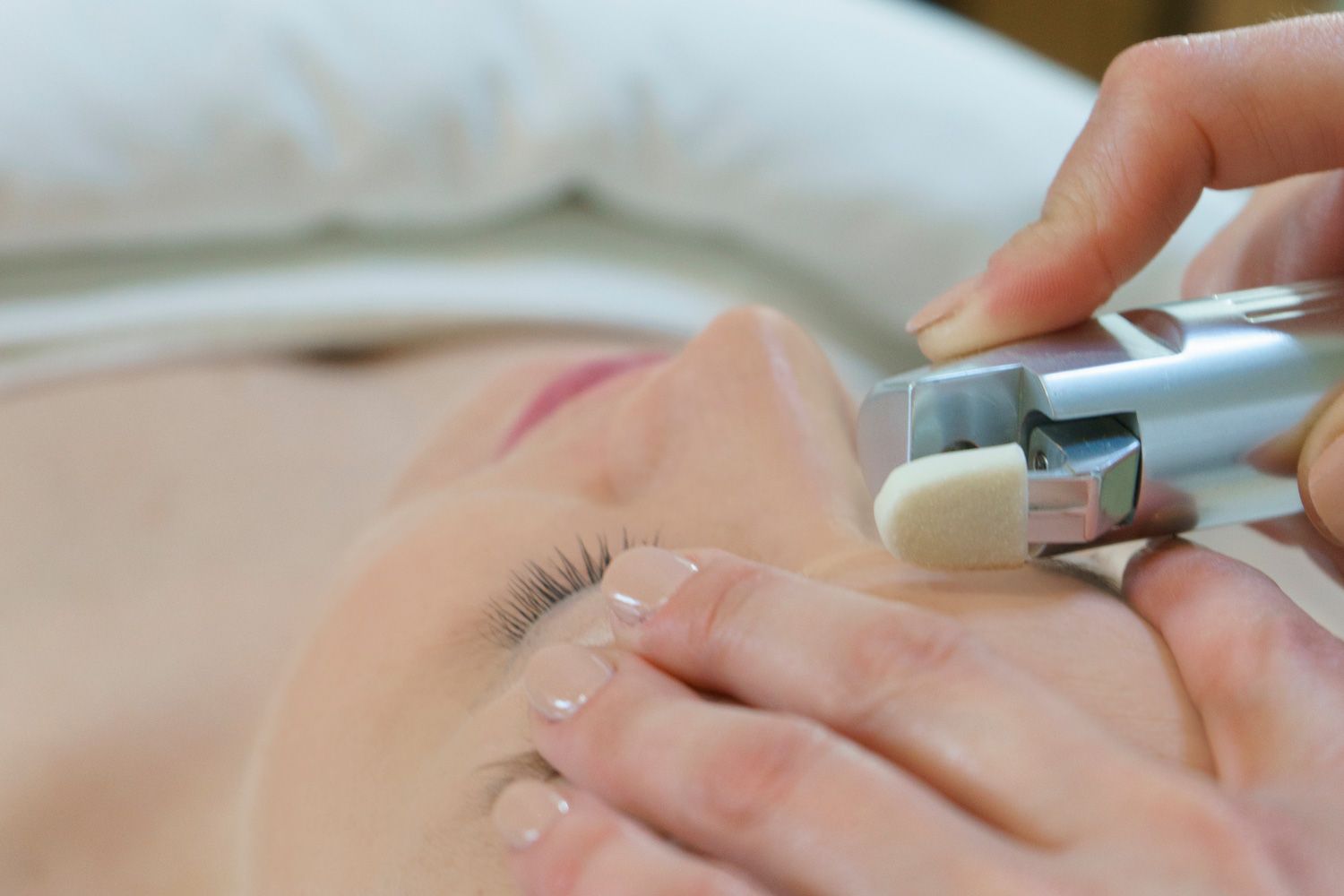 Aquasonic Dermabrasion
Our Aquasonic Dermabrasion is a spatula that gently peels the skin to reveal bright, healthy looking skin. This treatment is great for reducing fine lines, hyperpigmentation, and surface congestion on the skin.